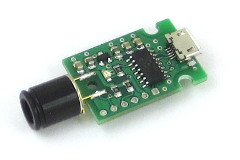 Interface board for the thermal sensor array MLX90640.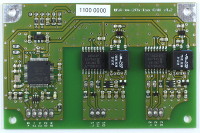 High-performance dual channel CAN bus board.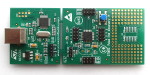 Basic steps for using the board on Linux.

GSM/GPRS Air Quality Sensor
Solar powered dust sensor with GSM module (PIC18F26K40 + SDS011 + A6).

(Solar-)Charger (PIC16F1936 + LTC3780) for laptop battery.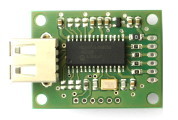 Serial to USB-Flash-Drive Bridge Firmware.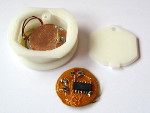 Activity sensor tag
Small sensor board (PIC16F1824 + LIS2D) with 3D printed case.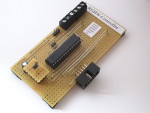 4 channel LED PWM driver with IR proximity control (color scene / dimm).

Stand-alone In-System-Programmer to flash AVRs without a PC.

USB thumb drive logger for serial data.

LCD glas controller
Control pure LCD glas with PIC.

13,56 MHz RFID-Readerboard
Read and write 13,56 MHz RFID tags. Supports ISO14443A and ISO15693.

USB-Host-Controllerboard
Small development board for PIC with USB-OTG-module.

USBnub - PIC development board
OpenSource USB development board with PIC18F14K50.
Multi-platform tool for flashing Microchip PIC controller with HID-Bootloader.

AVR Ethernetboard
Board with ATMega128 and CP2200.

R8C - TiltRocket
Article for the Elektor
R8C
contest. Used (Nokia 3310-)display and an acceleration sensor to control a rocket.

USB programmer for Atmel AVR controllers.

Read out temperature sensor on Mobilcom Surfstation.
Astro
Grafische Simulation des Zweikörper-Problems.